On February 27, 2019, at Tam Duong – Lai Chau, 30 delegates attended a workshop for sharing experience in using the mobile app for monitoring agriculture inputs, and pesticide mapping. The workshop was co-organized by the Consultative Institute for Socio-Economic Development of Rural and Mountainous Areas (CISDOMA) and Agro-ecology Learning alliance in South East Asia (ALiSEA).
Attending the workshop include Ms. Lucie Reynaud – Head Representative of ALiSEA, representatives of The International Center for Tropical Agriculture (CIAT), Research Centre for Rural Development (RCRD), Bureau of Agriculture and Rural Development, Agriculture Extension Centre of Tam Duong District, CISDOMA and farmers participated in the pilot project in Binh Lu and Khao Thau communes of Tam Duong, Lai Chau.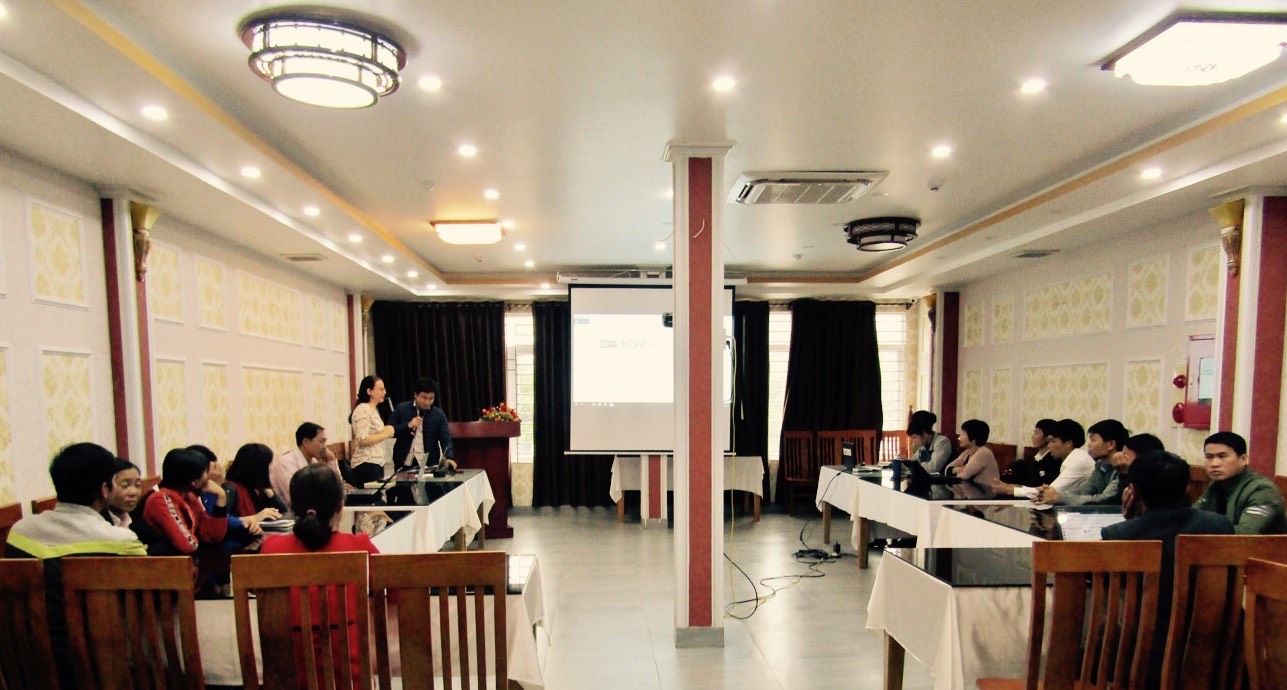 The pilot project was conducted during the summer-autumn maize 2018 in Tam Duong, Lai Chau and summer-autumn rice season in An Giang. Via the workshop, results from using smart phone app (rt-Work) to monitor the use of pesticide at farmers' fields in Lai Chau and An Giang was shared. The information collected was also used for modeling and mapping the use of pesticide in the location. Delegates also shared practical experiences, conditions, pros and cons when using the apps in agriculture with different purposes and in different circumstances.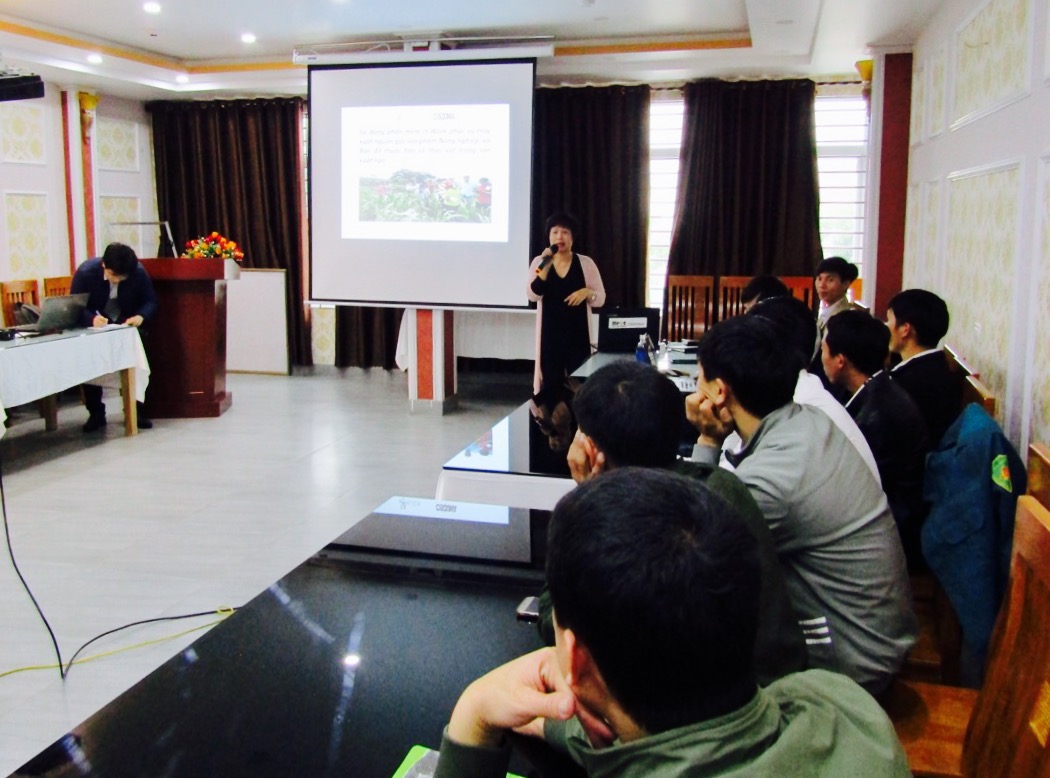 From the practical experience in this pilot project, delegates also analyzed potentials and solutions for using the smart phone app to control the use of pesticide at farmers' fields in order to lessen the amount of chemicals usage and reduce the environmental pollution. Especially, discussion pointed out a very high potential of using pesticide mapping combined with monitoring level of water pollution in order to give solutions to control the amount of pesticide and reduce environmental pollution.
Please visit the link below for more information: https://ali-sea.org/workshop-on-applying-pesticide-and-chemical-fertilizer-use-in-lai-chau-province-vietnam/?fbclid=IwAR2Y0UYvFepsIi453-9k7J1CHuwFo30kveAZOpoq85lrCucy6uQxB7xouo0