The "Voluntary Guidelines on the Responsible Governance of Tenure (VGGT) of Land, Fisheries and Forests in the Context of National Food Security" in Vietnamese was recently published jointly by the United Nations Food and Agriculture Organisation (FAO), Oxfam in Vietnam, the Consultative Institute of Socio-Economic Development of Rural and Mountainous Areas (CISDOMA) and Vietnam Land Alliance (LANDA), with support from the Mekong Regional Land Governance Program (MRLG). The guidelines are the first comprehensive, global instrument on tenure and its administration to be prepared through intergovernmental negotiations.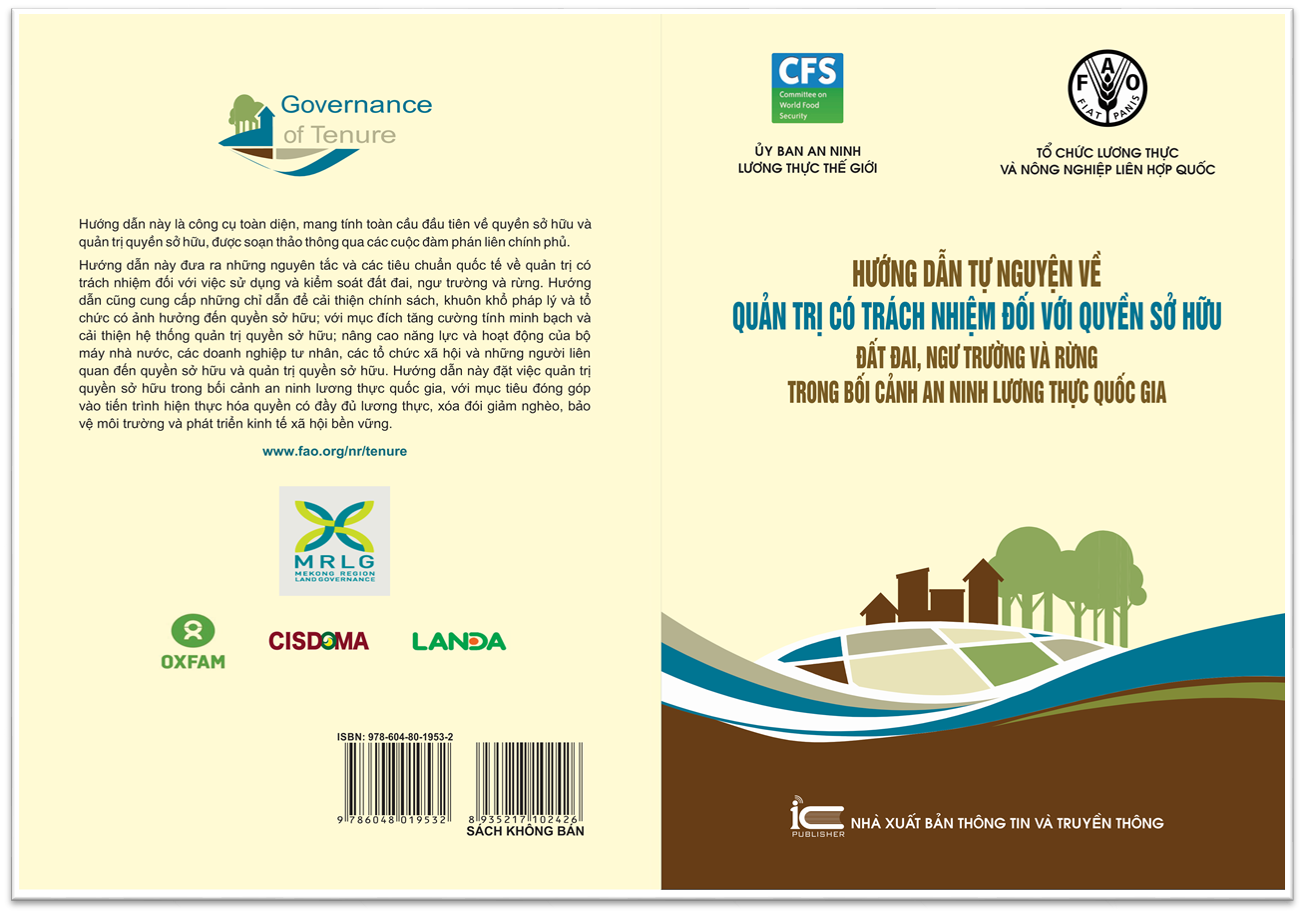 The purpose of these Voluntary Guidelines is to serve as a reference and to provide guidance to improve the governance of tenure of land, fisheries and forests with the overarching goal of achieving food security for all and to support the progressive realization of the right to adequate food in the context of national food security.
The guidelines set out principles and internationally accepted standards of responsible practices for the use and control of land, fisheries and forests. They provide guidance for improving the policy, legal and organizational frameworks that regulate tenure rights; for enhancing the transparency and administration of tenure systems; and for strengthening the capacities and operations of public bodies, private sector enterprises, civil society organizations and people concerned with tenure and its governance. The guidelines place the governance of tenure within the context of national food security, and are intended to contribute to the progressive realization of the right to adequate food, poverty eradication, environmental protection and sustainable social and economic development.
The Guidelines can be used by States; implementing agencies; judicial authorities; local governments; organizations of farmers and small scale producers, of fishers, and of forest users; pastoralists; indigenous peoples and other communities; civil society; private sector; academia; and all persons concerned to assess tenure governance and identify improvements and apply them.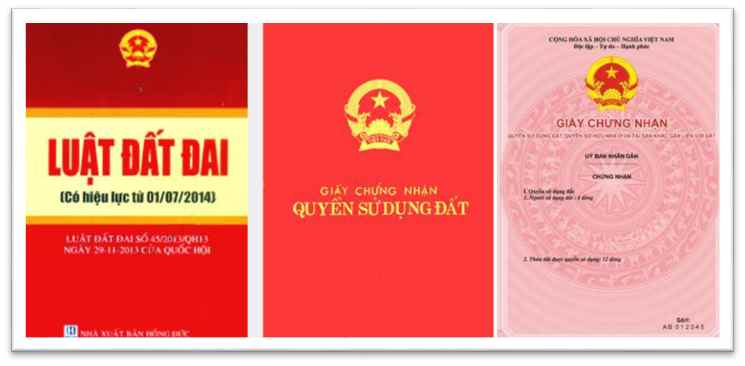 In Vietnam, the Government is updating and revising sub-law documents for ensuring effective implementation of the Land Law 2013. In this context the VGGT could serve as a good reference for related stakeholders, especially for CSOs while involving in different processes of land governance in Vietnam, in order to contribute to a more responsible land governance in the country, and to secure the rights of disadvantaged groups.
The translation of VGGT in Vietnamese has been undertaken by a consortium of organisations including Oxfam, CISDOMA and LANDA, with the support of MRLG and consultation with recognized land experts to make sure that the translation fits into the Vietnamese.