July 2nd 2019, The Consultative Institute for Socio-Economic Development of Rural and Mountainous Areas (CISDOMA) welcomed a Delegation of senior Myanmar Government Officials in a study tour on law and policy development in land sector.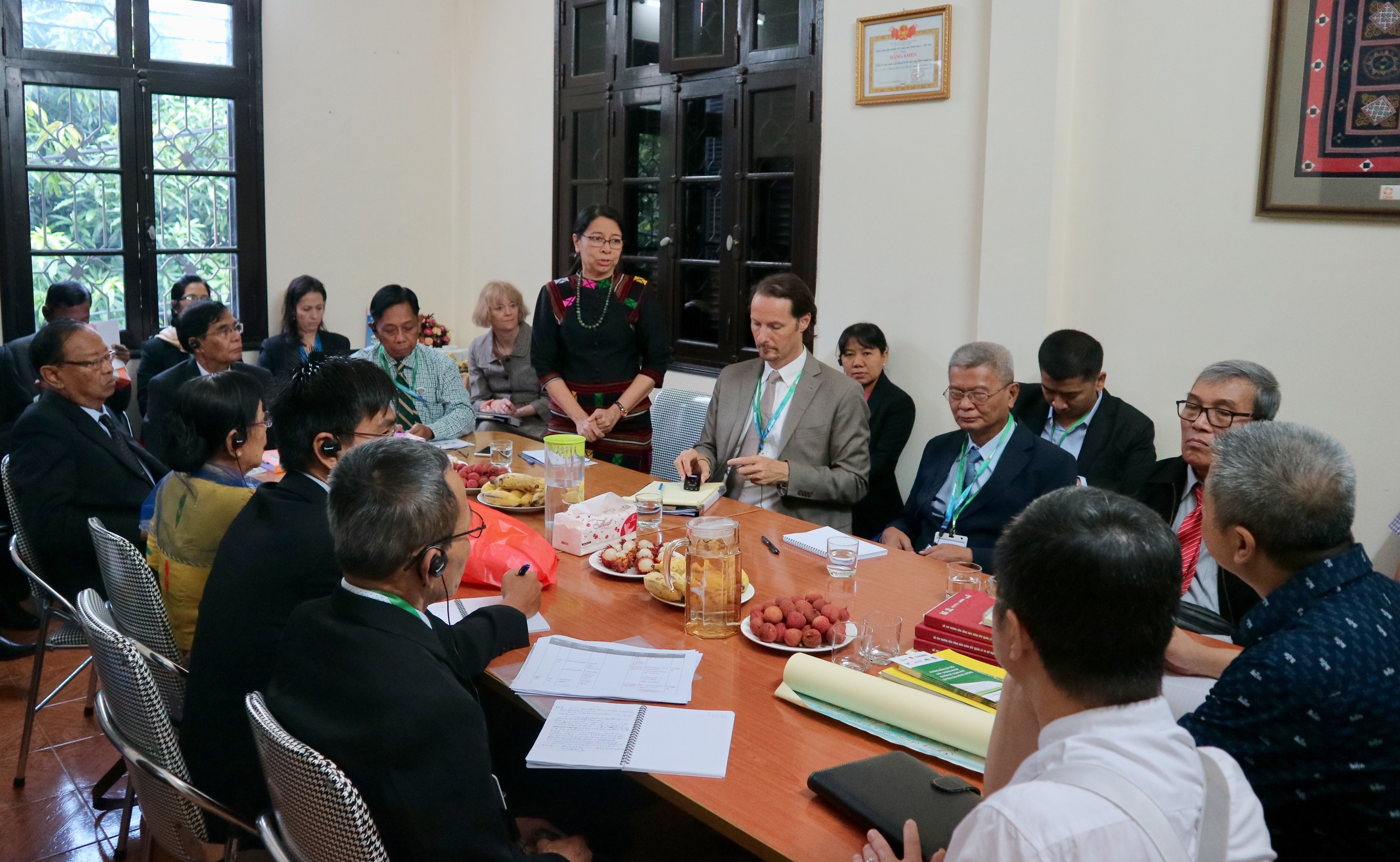 Sharing and discussion between delegates
The delegation comprises of 26 participants including senior officials from different committees of Myanmar Upper House, National Parliament, Department of Agriculture and Land Management, Department of Forestry, representatives of FAO and Landesa Rural Development Institute. This visit is part of a ten-day study tour held from 1st to 10th of July 2019. The objective of this study tour is increased awareness on law and policy good practices in the context of land tenure security for smallholder farmers in line with the Voluntary Guidelines on Responsible Governance of Tenure of Land, Fisheries and Forests in the context of National Food Security (VGGT).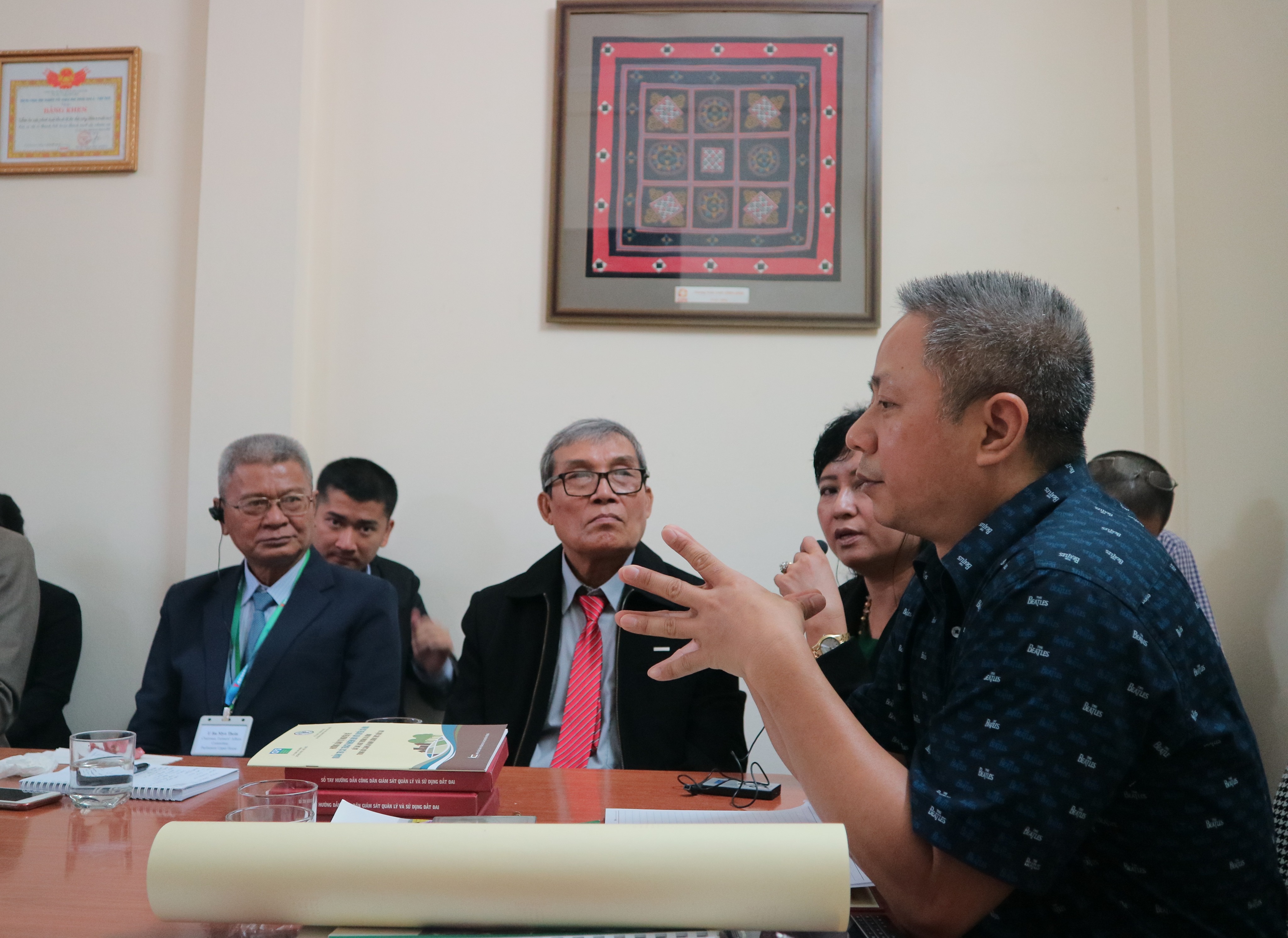 Mr. Truong Quoc Can – Director of CISDOMA, delivered a speech
During the visit to CISDOMA, the Delegation were briefed with the long experience of CISDOMA engaging in land issues in Vietnam. The Delegates then had a vivid discussion with deep insights on relevant land-related subjects in the context of Myanmar and Vietnam, particularly on women's land rights, land disputes, legal frameworks and engagement of CSO in land governance.
Closing the visit, the Delegate highly appreciate the information and exeprience shared by CISDOMA, which provided a clearer views on the active role that NGOs are playing in Vietnam, both in terms of supporting local interventions to protect land rights of ethinic minority women, and contributing to the development of land law and policies. With the very influencing members being high-ranking officials in the Legislatures and the Government of Myanmar, the delegation believed that the information and experiences gained during the visit to Vietnam would be very meaningful reference in the process of developing and enforcing laws and policies on land governance in Myanmar.