By end of August 2017, after 11 months of implementation, CISDOMA has successfully completed the technical assistance project in Laos PDR on "Auditing of Enterprises/Restaurants for Good Practices for Food Safety Handling, Good Manufacturing Practice (GMP), and Postharvest Handling". This is part of the Trade Facilitation "Improved Sanitary and Phytosanitary Handling of Greater Mekong Sub Region Trade" project, which is sponsored by Asian Development Bank (ADB). In this project, CISDOMA served as the lead contractor of the Joint venture, together with local partner – LAO-ASIE Consultants Group (LAC). The project aims to:
Promote application of food safety management system and develop grading system for restaurants and related food enterprises; and
Improve the system for independent certification of good practice in post-harvest handling and GAP for promoting exports of corn and rice.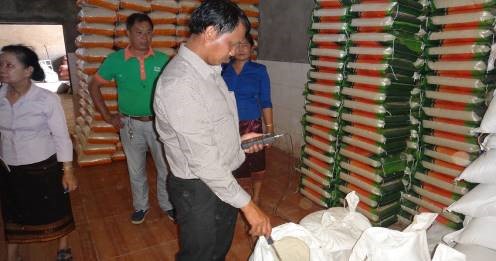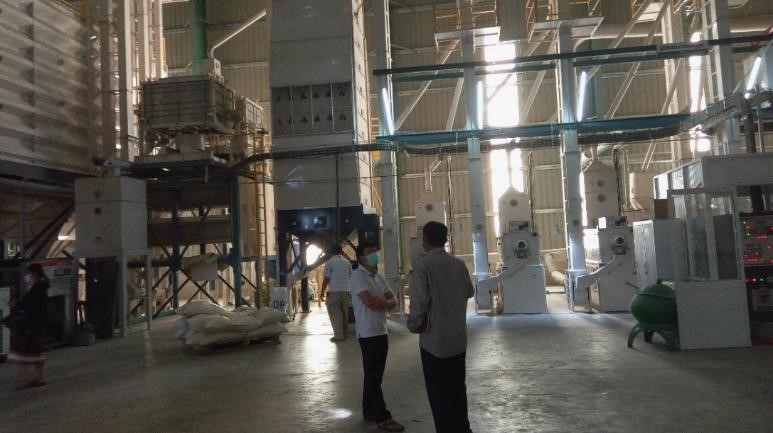 Audit in post harvest handling enterprises
As the results from this project, meaningful deliverables of the project have been produced; significant ones include the adopted checklist and scorecards, guidelines for auditing various type of food establishment including restaurants/hotels, food processing enterprises; water/ice producers, and for post harvest handling enterprises. One of the significant result is completion of the audits in 360 food establishments and 41 post harvest handling enterprises, located in 8 provinces of Laos PDR.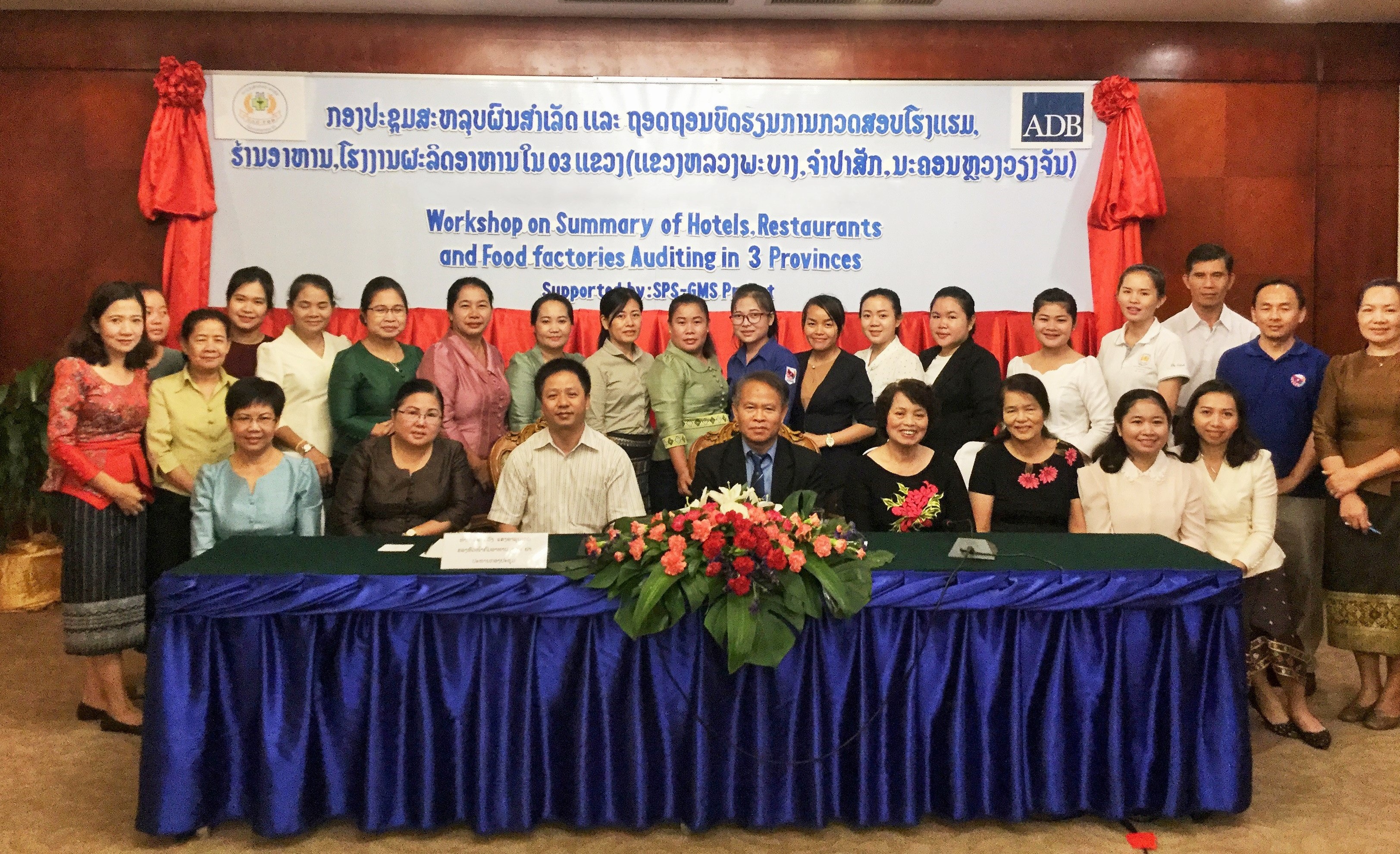 Leaders of FDD with consultant team and inspectors at the reflection workshop
Speaking at the reflection workshop, Dr. Sivong Sengaloundeth, Deputy Director General of Food and Drug Department (FDD) of the Ministry of Health said: "Within a short period of time, I really appreciate the results delivered by CISDOMA consultant team; The reports do not only present clear evidence on the points that have not been done well, but also provide suggestion for improvement post-harvest handling practice in food safety of audited food establishments. Especially the consultant also gave very relevant recommendations on the way to efficiently regulate food safety handling, promote good practices in food safety handling in our country in general".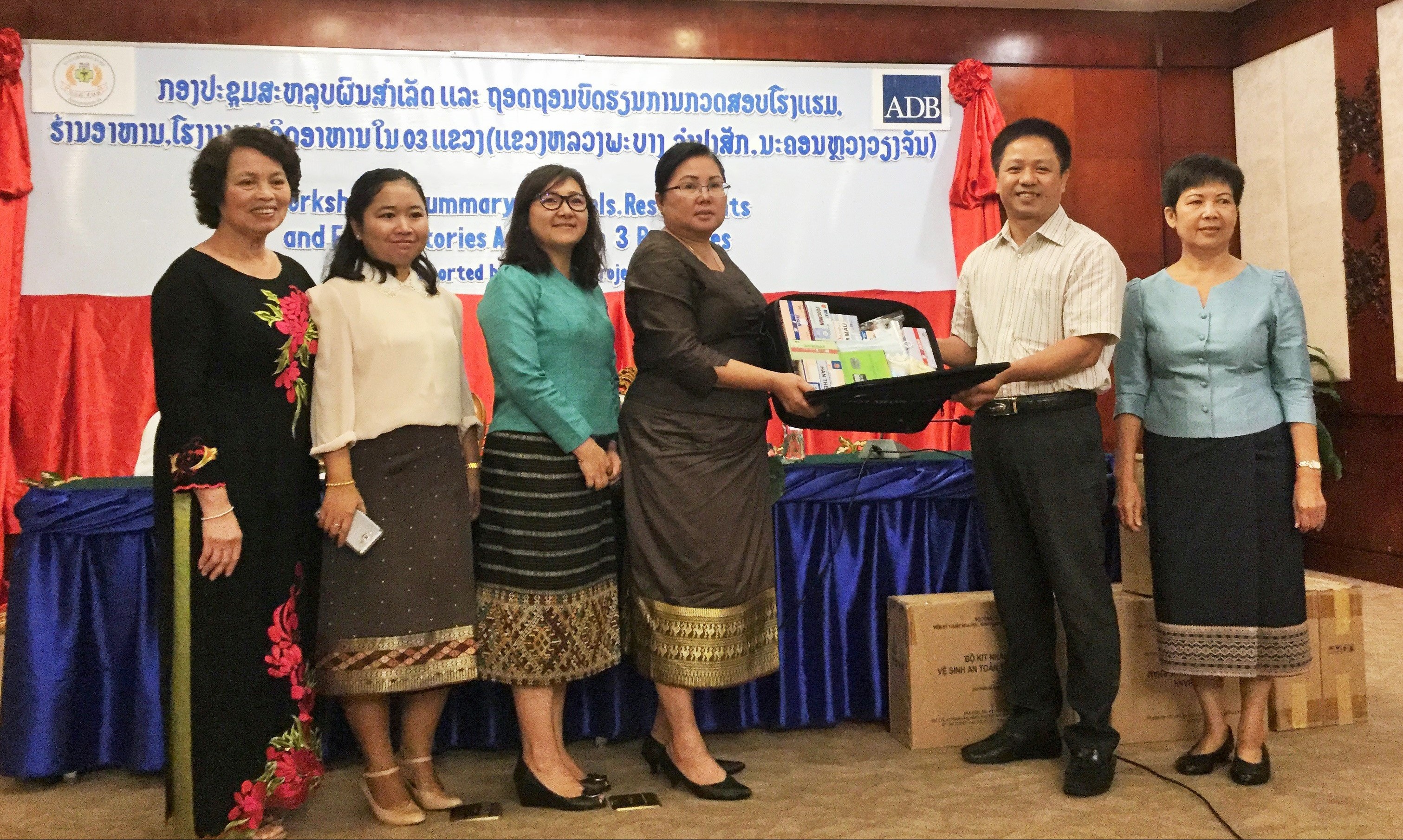 CISDOMA handing over the test kit to FDD representative
Dr. Siriphonh Phithaksoun, Director of Plant Protection Center, Ministry of Agriculture and Forestry also acknowledged that: "We see the results of this project as very relevant that contribute significantly to the effort of our Government in developing and reinforcement of an effective system for the investigation and certification of good practice in post-harvest handling in Laos PDR".