Land Law 2013 has positively contributed to improving State management of land. However, after 6 years of implementation, the Law revealed many inadequacies in its contents, its bellow-expectation responsiveness to development needs; and hindered the effectiveness in management and use of agricultural land. On August 4, 2020, the Prime Minister issued Decision No. 1188 / QD-TTg, approving the plan and progress of developing a revised Land Law, which is expected to be submitted to the National Assembly in 2022.
This article focuses on analyzing regulations, policies, and information collected from the grassroot level related to the management and use of agricultural land; identifying obstacles and difficulties in land law enforcement of and policy realisation. The paper thereby offers recommendations to improve the relevant policies and legal provisions, in order to improve the efficiency of agricultural land use, while ensuring the rights and benefits of land users.
Vietnam has very limited agricultural land resources
In Vietnam, the total area of agricultural land is more than 27 million hectares, consists of two main types: agricultural production land (11.5 million hectares) and forestry land (nearly 15 million hectares). According to FAO's statistics in 2018, average agricultural land area per agricultural labor of Vietnam is only about 0.5 hectares, almost the least in Southeast Asia, just little higher than Singapore. According to the National Assembly's report on monitoring the implementation of policies on residential land and productive land for ethnic minorities, there are still more than 300,000 ethnic minority households that lack residential land and arable land, nationwide. In addition, a large number of households have been allocated land for cultivation, but the land is not productive.
PRODUCTION SCALE AND AGRICULTURAL LAND USE EFFICIENCY
Many reports have shown that increasing the scale of agricultural production corresponds to an increase in the Return on investment (ROI) per capital or to higher productivity per labor day. In addition, the fragmentation of production land also leads to many difficulties in production organisation, to demotivation of farmers' investment in mechanization and application of advanced technologies; and hence limits productivity and quality of agricultural commodities when going towards commercialized production.
Another basis for calculating land use efficiency is average income per unit of land, which does not depend on the scale of production. Australia, for example, with an average area of ​​about 4000 ha/farm, the average income per hectare of land is only $800. The USA, with farm size of about 180 hectares, the average income is $1,150 per hectare. Whereas the Netherlands, which has an average farm size of 25 ha, the average income is $14,500/ha; Japan has an average size of 1.9 hectares and average income is $14,000/ha. Considering this criterion, Vietnam has an average income of about $5,300/ha, which is much higher than that of the US and Australia; but lower than that of Japan and the Netherlands.
Thus, taking reference of the rate of return on investment or the productivity of living labor, the small scale of production in Vietnam result in low labor productivity and (monetary) profit rate. However, in terms of average income per hectare, the efficiency of using agricultural land in Vietnam is quite high. According to many studies around the world, this is the advantage of family farming as they primarily use family labor so the income can be distributed directly to the household. Notably, family farming is a popular trend in agricultural production around the world; and is assessed as having surpassing agricultural land use efficiency in comparison to enterprise mode. This argument has great meaning in orientating the household farm size and agriculture production model in Vietnam. It can be easily seen that, with the limited land resources mentioned above, Vietnam cannot take advantages by increasing production scale but rather increasing average income per unit of land. This depends a lot on selection and quality of the product. The question is, what is the optimal (household) farm size for Vietnam?
Statistics show that, in Japan, which also has limited land resources but high efficiency in land use, has about 75% of households with a size around 2 ha (Sergiy Zorya, 2018 ). In Vietnam, according to the 2016 Agricultural and Fishery Census, the country has a total of 9.29 million agricultural production units, of which the number of farm households accounts for 99.89%. The proportion of households with less than 0.5 ha accounts for 63% of the total. Make a comparison to Japan, Vietnam has too few medium-sized farmers (around 2 ha). These data further illustrate the fact that farm size in Vietnam has not yet reached the threshold of efficient production. This analysis is also in line with recommendations from World Bank and some recent modellings, that the optimal farm size in Vietnam is about 3-5 hectares for rice and annual crops.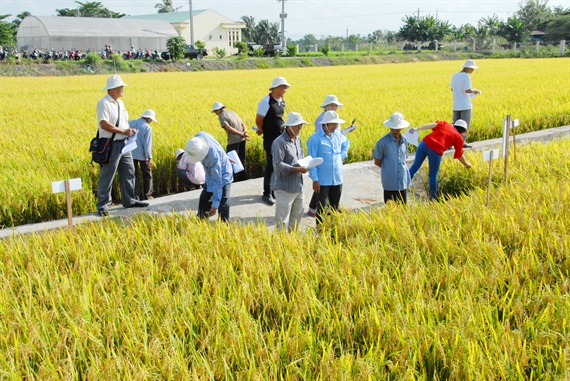 THE NEEDS AND BARRIERS TO EXPANDING AGRICULTURAL PRODUCTION SCALE
Promoting the modernisation of agricultural commodity production, the government has issued many programs and policies to encourage the accumulation and concentration of agricultural land to organize larger-scale production. These include Decision No. 899 / QD-TTg dated June 10, 2013 on Restructuring the agricultural sector towards increasing added value and sustainable development; Decision No. 62/2013/QD-TTg dated October 25, 2013 on policies to encourage cooperation development, linking production with consumption of agricultural products, building large fields; Decision No. 800/QD-TTg dated June 4, 2010 and Decision 1600/QD-TTg dated August 16, 2016 approving the national target programme to build a new countryside… However, the effectiveness of policies to promote large-scale production was not as expected due the restrictions of legal frameworks that have not really created favorable conditions for achieving the objective.
Regarding the term of agricultural land use
For agricultural land, most of the users are assigned agricultural land use rights for 50-year terms. Households and individuals directly engaged in agricultural production that are assigned land without the collection of land use fees within the assigned limit will be extended their land use right upon expiration of the term if needed (Article 126, LĐ 2013). However, the regulations on ALUR when the land use term expires for cases of land use right transfer is incomplete. This limits transactions on agricultural land because the participants do not have a solid basis for the ownership of the ALUR and the remaining use time after being transferred to evaluate the transaction agreements. This lack of clarity limits the investment decisions of those wishing to receive transfer of ALUR.
Regarding the compulsory acquisition of land
Article 62 of the Land Law regulates cases of compulsory Land Acquisition by the State for the purpose of socio-economic development, serving the benefit of the public. This is one of the biggest barriers that prevent farmers, organizations and individuals, who want to invest in agricultural production, from committing to long-term investment in agricultural land because it may be acquired. Besides, the scope of land acquisition in this Article is currently too broad, and there is no clear distinction between land acquisition for social purposes and commercial projects. This legal provision not only leads to a severe conflict of interests between the investor and the land users when the agricultural land is acquired but also creates a huge gap for the speculation of agricultural land, for conversion to other land use purposes, instead of investing in agricultural production.
The ceiling of land use right transfer between households
Article 130 of the Land Law 2013 stipulates that the ceiling for receiving transferred agricultural land must not exceed 10 times the allocation limit of agricultural land set by the State. A survey by the Institute of Consulting for the Socio-Economic Development of Rural and Mountainous Areas (CISDOMA, 2020) in 8 provinces showed that in the localities recorded almost no cases of the transfers exceeding the quota. There are a few households that have purchased agricultural land in excess of the above limit, but have not been officially registered. This fact indicates that the restriction on large-scale transactions of agricultural land by imposing ceiling for land transfer is not a big barrier for farmers who want to accumulate large areas of agricultural land. But this is somehow considered a psychological barrier, limiting households who have the resources and really want to invest in expand production scale, mechanize and apply advanced technologies to make long-term investment in agricultural production.
Land valuation
Land prices in Vietnam are regulated by the Government, in particular 1) the State regulates principles and methods of land pricing and 2) The State issues land price ranges, decides specific land prices (Article 18 Labor, 2013). However, the land price range is only applicable in certain cases, mainly for financial liability transactions between the land users and the State. Land price ranges are not required to be applied in transactions between land users or other entities. In most cases, the price of land issued by the Government is much lower than the market price. The application of a land price ranges that is different from the market is a critical barrier to land transfers, making it difficult for involved actors to determine suitable prices. This is also one of the reasons why people do not want to transfer agricultural land, although they no longer need to use it, as they expect to get compensation, or to convert to other land use purpose that could give higher prices to the land. Consequently, it leads to a shortage of agricultural land supply for land transactions, reducing the efficiency of land use.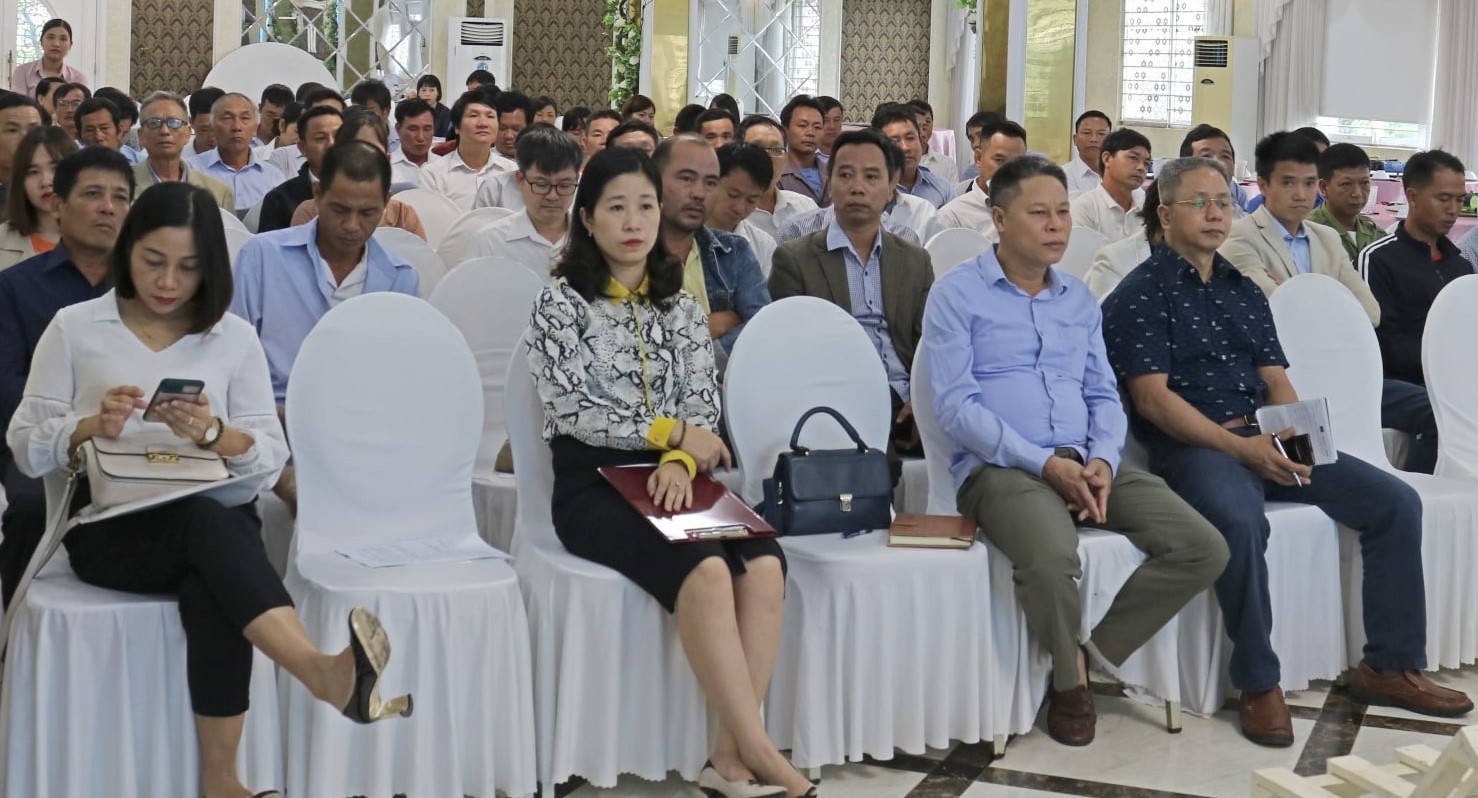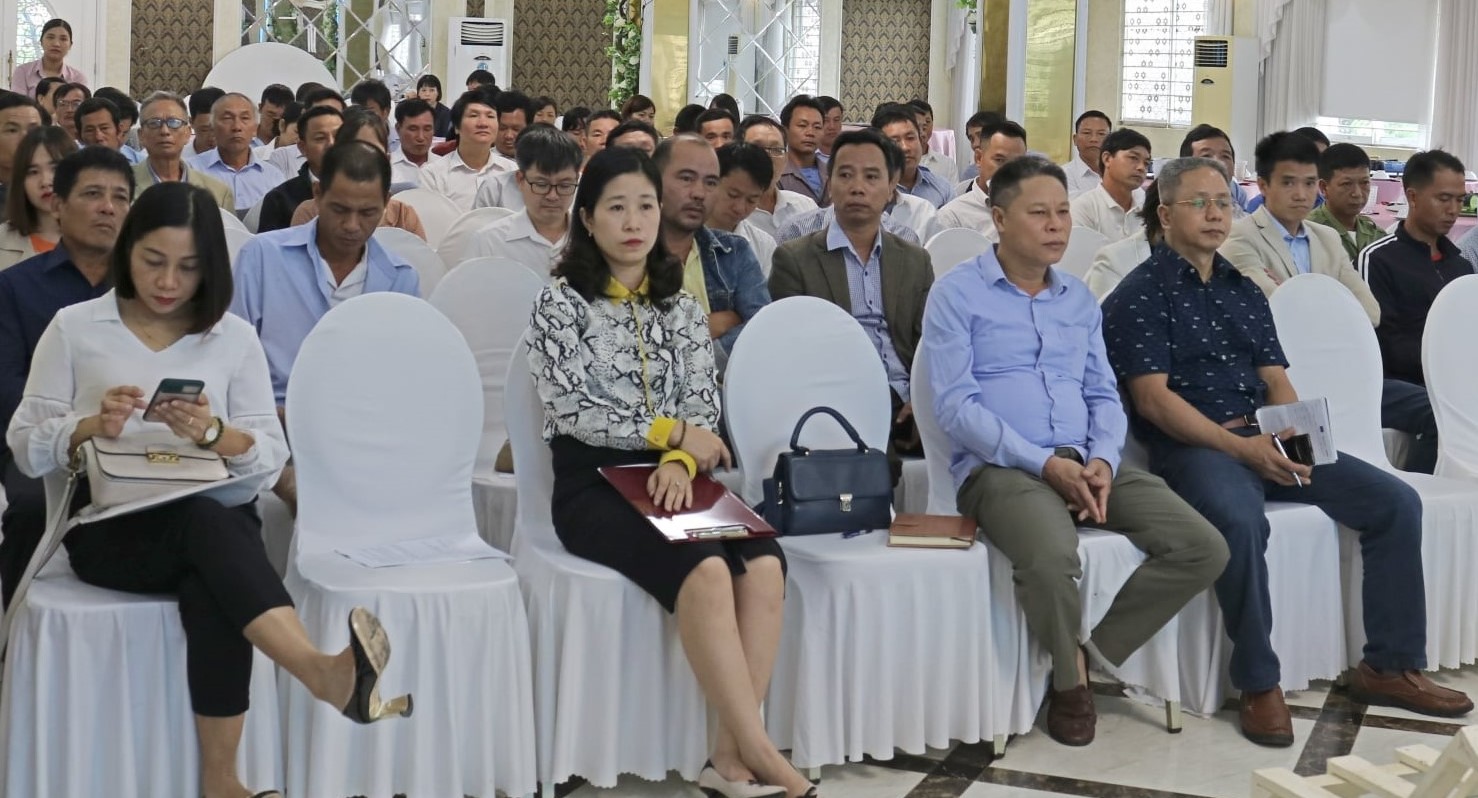 Agricultural land use tax
Currently, most of the land users, who are households and individuals using agricultural land within the transfer limits are fully or partly exempted from agricultural land use tax. Economic entities, political organizations, socio-political organizations, socio-professional organizations, business units and other entities who are assigned land by the State are entitle to reduction of agricultural land use tax if they are directly using the land for agricultural production. The exemption and reduction of agricultural land use tax have been applies from January 1, 2011 to December 31, 2020 and recently extended until December 31, 2025. (According to Resolution No. 55/2010/QH12 on November 24, 2010, Resolution No. 28/2016/QH14, Resolution 107/2020/QH14). The exemption and reduction of agricultural land use tax indeed limit inefficient use of land. As it discourages farmers from releasing agricultural land, from households who no longer need or no longer capable of agricultural production but still want to keep land.
Land planning is inflexible and lack ineffective monitoring on the management of agricultural land
Top-down planning process according to the allocation criteria for each type of land sometimes does not reflect the reality and demand of agricultural land use in each locality. In addition, the conversion among agricultural land types and from agricultural land to non-agricultural purposes, especially rice land is still rigid, the approval procedures are slow and complicated. These issues are obstacles to farmers' investment in infrastructure for agricultural production when large-scale production requires factories, processing zones …The rigidities in the legal regulations, along with the lack of effective monitoring tools have led to the widespread of misuse agricultural land in many localities. A quick survey by the CISDOMA shows that although the Land Law stipulates that citizens have the right to monitor the management and use of land, it is difficult to realise this law provision. One of the main reasons is that the land information system is incomplete, difficult to access and lack of mechanisms to ensure that citizens can carried out the monitoring effectively and safely.
Social security for people without agricultural land are not guaranteed
Besides the aforementioned regulatory barriers, an important reason indirectly limiting the process of concentrating and accumulating land for large-scale agricultural production is that conditions to ensure social security and job creation in rural areas are far from adequate. Rural job creation is still very limited. As of June 2019, only about 15% of the population (14.83 million people) participated in compulsory social insurance; The number of voluntary social insurance participants is still very low with only more than 0.5% (about 449 thousand people). This leads to the risks of unsecured food and livelihoods of small-scale farmers when there is no cultivated land. In a survey conducted by CISDOMA and the Viet Nam Institute for Economic and Policy Research (VEPR) in 2020, more than 31% of the 600 households interviewed said that they would not know what to do without agricultural land.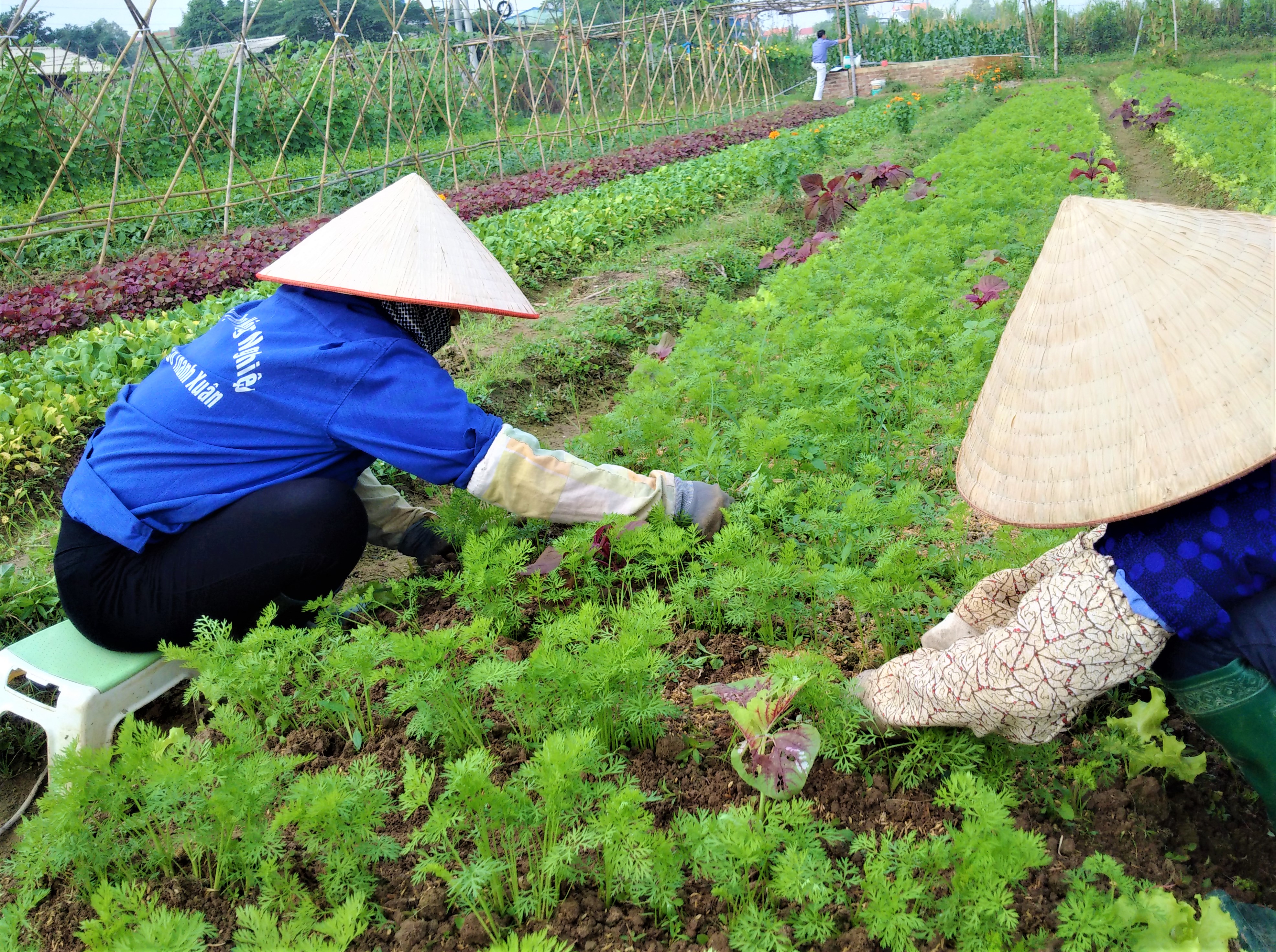 CONCLUSION
Although the Party and Vietnamese Government have several resolutions and policies to promote large-scale agricultural production in the direction of modernization with market-oriented, these policies have not been effective as expected. A underline cause of many other reasons is that there is inconsistency, lack of synchronization between policy orientation with legal regulations, leading to the situation that in many places, agricultural land have not been used as a means of production, but for speculative purposes, or for non-agricultural purposes.
In the coming time, in order to maximise the utilisation of land resources and ensure the rights of land users, the Party and the Government need a thorough reassessment of the role of land, of agriculture sector in the new phase of the country development. This will help build a suitable vision on the use agricultural land, which serve as lighting principles to ensure consistent orientation between policies and legal provisions related to agricultural land. Agricultural land is a special production material, which does not only sere economic purposes, but also a means to ensure social security, conservation of local culture… With very limited land resources, the State needs to maintain measures to prioritize access to productive land for disadvantaged groups, including smallholder farmers. Accelerate and complete the official, long term allocation of land and forest to households in the ethnic minority communities that lack cultivation land.
Agricultural land in Vietnam is extremely fragmented, so the concentration and accumulation of agricultural land to expand production scale, increase investment efficiency in commodity production is necessary. However, in order to minimize the negative impacts on the short-term and long-term interests of small farmers, especially ethnic minorities, the State should promote methods of concentrating agricultural land (leasing, borrowing land use rights, participating in cooperatives). Besides, promote agricultural land accumulation (transfer of land use rights) at household level at small scale to reach effective production thresholds for each product. Transactions of agricultural land on a large scale need to be strictly regulated.
Increase investment on measures to ensure social security for marginalized groups, creation of rural jobs and promotion of agricultural trade and processing should be prepared a step in advance to boost the supply for the agricultural land transaction market. Developing social insurance for farmers leaving agriculture and participating in the rural and urban non-agricultural sectors. The State needs to reform rural vocational training programs to suit the needs of the labor market.
Remove 'rigid' barriers that limit the transaction of agricultural land, and replace by the mechanism to monitor and ensure appropriate and efficient utilisation land use. Agricultural land transaction processes should be done on a market mechanism, with the agreement and consensus of the involved parties, the State provides legal support and advice to ensure the rights and interests of small farmers and disadvantaged groups are guaranteed in these transactions.
Issuing circulars, more detailed guidance documents to concretize Article 199 of the Land Law, which clarifies the roles, levels of participation, and methods for citizens monitoring of land management in each specific content. Clearly stipulating mechanism for reporting, collecting information and database from monitoring results of citizens and of the Vietnam Fatherland Front systems and other social organisations, in the monitoring system and land use management assessment according to Article 200 of the Land Law.
Enhancing transparency of land information, particularly more specific prescribing on information details and public forms for each specific group of information; ii) organizing the delivery of information in detail, in various formats, using the local language in appropriate communities.
Building a center to support agricultural land transactions, implementing the function of providing information, assisting with pricing, designing contracts and handling disputes in land transactions between individuals and actors involved.
Recommendations to amend provisions in Land Law 2013
-Amend Article 62 of the Land law 2013, restrict cases of agricultural land acquisition and concretize cases of land acquisition by the State, remove Clause d, Article 62 of the Land Law 2013. Review and adjust regulations on the cases that are not compensated when the State recovers agricultural land in Articles 76 to 78 of the Land Labor 2013 in order to ensure the rights of subleasing and transferring agricultural land when the State recovers land.
-Review and amend Article 126 on the use term of agricultural land, consider long-term allocation of land use rights to households and individuals directly engaged in agricultural production according to the provisions of Clauses 1 and 2, Point b Clause 3, Clause 4 and Clause 5 Article 129 of this Law. Admen Article 128 allowing households and individuals to receive transfer of agricultural land for long-term use. Make clearer provision on the status of land use rights in cases of receiving land use transfer, mortgage or capital contribution with land use rights after expiration of land use term in accordance with the Land Law 2013. Recognizing land/forest use rights for ethnic minority communities in traditionally cultivated areas.
– Review regulations restricting the rights of agricultural land users in Articles 166, 167, and 168 of the Land Law 2013 to ensure equity in rights and obligations among different groups of land users.
– Change the land valuation methods specified in Articles 18, 112 to 116 of Land Law 2013, towards the abolition of the land price range issued by the State, guiding the process and principles to ensure land valuation according to the market. Legalise benefits sharing mechanisms between the investor, the state, and communities whose land is acquired, when there is increased value of land after recovery.
– Review and remove 'rigid' barriers that limit access to agricultural land as stipulated in Article 130, Article 191 of Land Law 2013, replace by provisions on conditions, binding responsibilities and required mechanisms for consensus with sufficient information to ensure fairness in land access and protect marginalized groups. Develop mechanisms to facilitate different actors, to invest in a transparent and equitable land markets and promote responsible investments in agriculture. The State should also have policies to promote investment in agriculture by small-scale farmers and protect the rights of small-scale farmers in agricultural land transactions.
– Supplement regulations on the minimum agricultural land area to be divided according to specific land types to limit further land fragmentation.
– Modify land zoning and planning process in Chapter IV of the 2013 Land Law to ensure the synchronization and harmony between macro indicators and flexible needs of local land users; there should be a "hard" zoning with a long-term vision for all types of land that need to be strictly protected such as special-use forest, and agricultural production land; Within each 'hard zone', the government should allow flexibility on conversion within agricultural land uses. Supplement provisions to strictly manage land use for the right purposes. Loosen the regulations to allow the use part of agricultural and forestry land for the construction of infrastructure and factories and other services to production and processing of agricultural and forestry products.
Authors
Truong Quoc Can, Msc. – The Consultative Institute for Socio-Economic Development of Rural and Mountainous Areas
Dao The Anh, Assoc. Prof. – Vietnam Academy of Agricultural Sciences