Since November 2019, CISDOMA has cooperated with Tam Duong District People's Committee, with the support of the Management Board of Community Development Programs in Tam Duong District establised successfully activities in the Water Conservation Program funded by Heineken Vietnam.
The project is implemented in the two communes of Binh Lu and Ho Thau, with a series of training and technical assistance activities to raise awareness of the people, thereby gradually changing the habits of living, blanket raising and cultivating, thereby reducing polluting sources such as domestic waste, livestock waste, plant protection drug packaging. Along with that, the project supports the necessary materials and equipment so that the community can apply these solutions in production.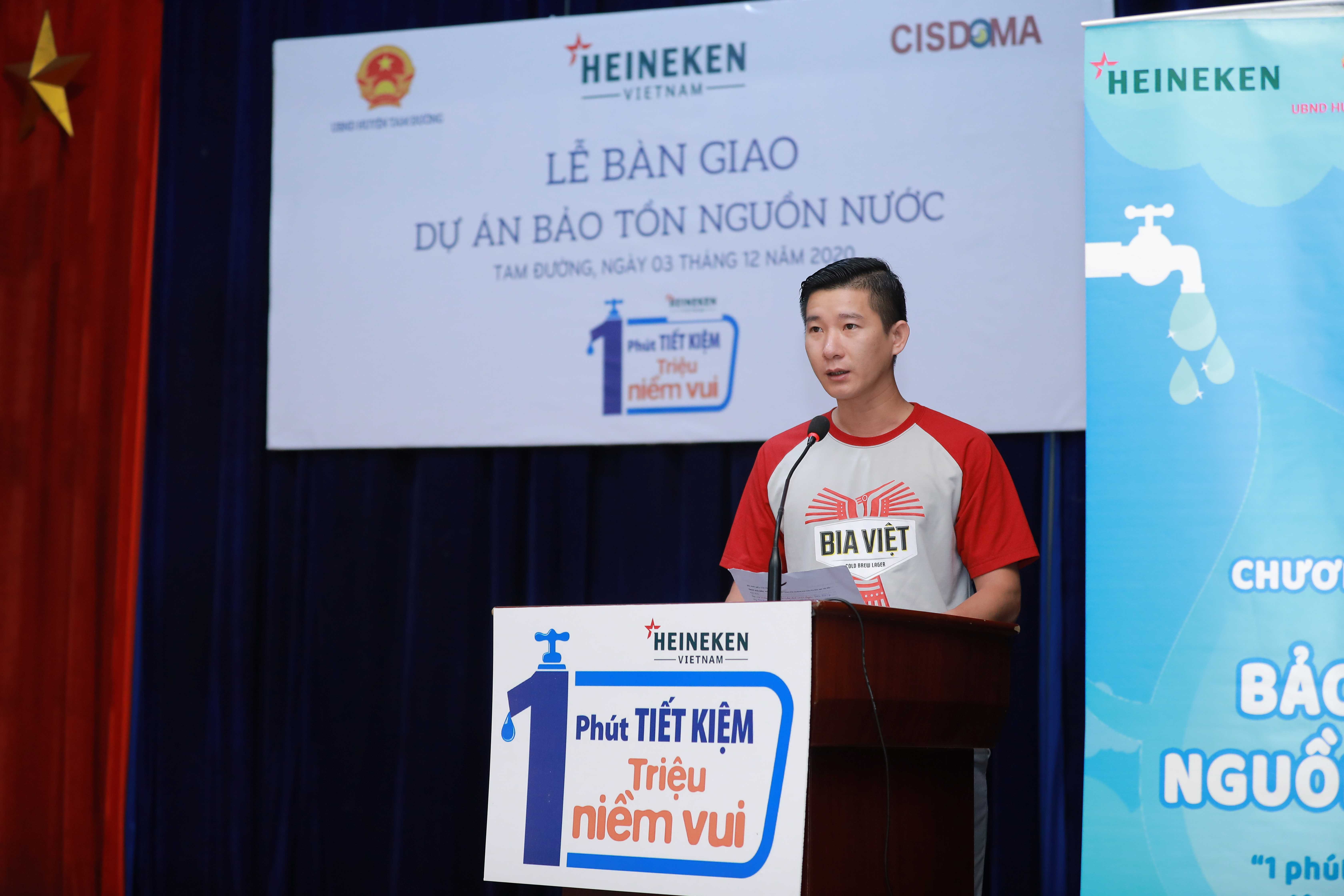 After 1 year of implementation, the project organized 6 training courses on classification and treatment, reuse of domestic waste, treatment of livestock waste, proper use of pesticides and proper treatment of pesticide drugs bottles. The project has also supported the formation of 16 garbage collection teams, 16 garbage carts and 40 inorganic waste bins, 50 pesticide collection tanks, supporting 400 households to apply the organic waste composting model at home garden. Especially, 29 households have applied a biological filtration system to reduce pollution from livestock waste. This is the very few first projects applying this solution in Vietnam.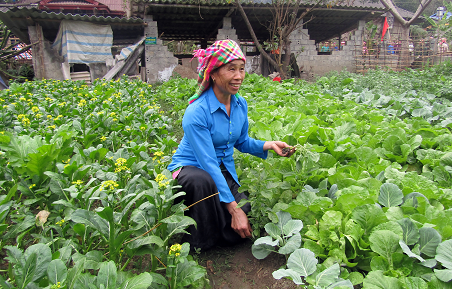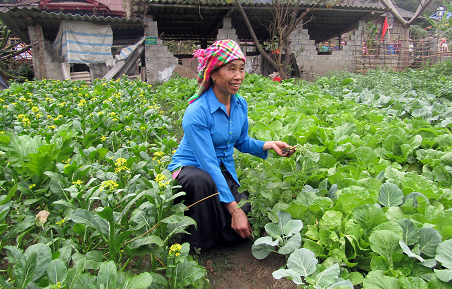 After applying the bio-treatment model of livestock waste, Ms. Lo Thi Hien in Na Hum village shared "Her garden vegetables only fertilize organic fertilizers composted with microorganisms and earthworms, and livestock wastewater. It has also been processed, so it is very safe to grow vegetables, so more and more people believe that she wants to buy her vegetables at the market Even though sitting in a position that is not favorable for selling vegetables, people still come to buy. Therefore, they usually sell them all immediately, selling 200 money each day, earning 1 million VND per batch of vegetables from her vegetable garden with an area of ​​200 m2. Considering that: a herd of 200 ducks grew faster about 2.5 months and were released from the barn 3 months compared with the previous period, contributing to increase the number of repetitions in the year. when there was a water conservation project, the family only used dry and untreated manure. "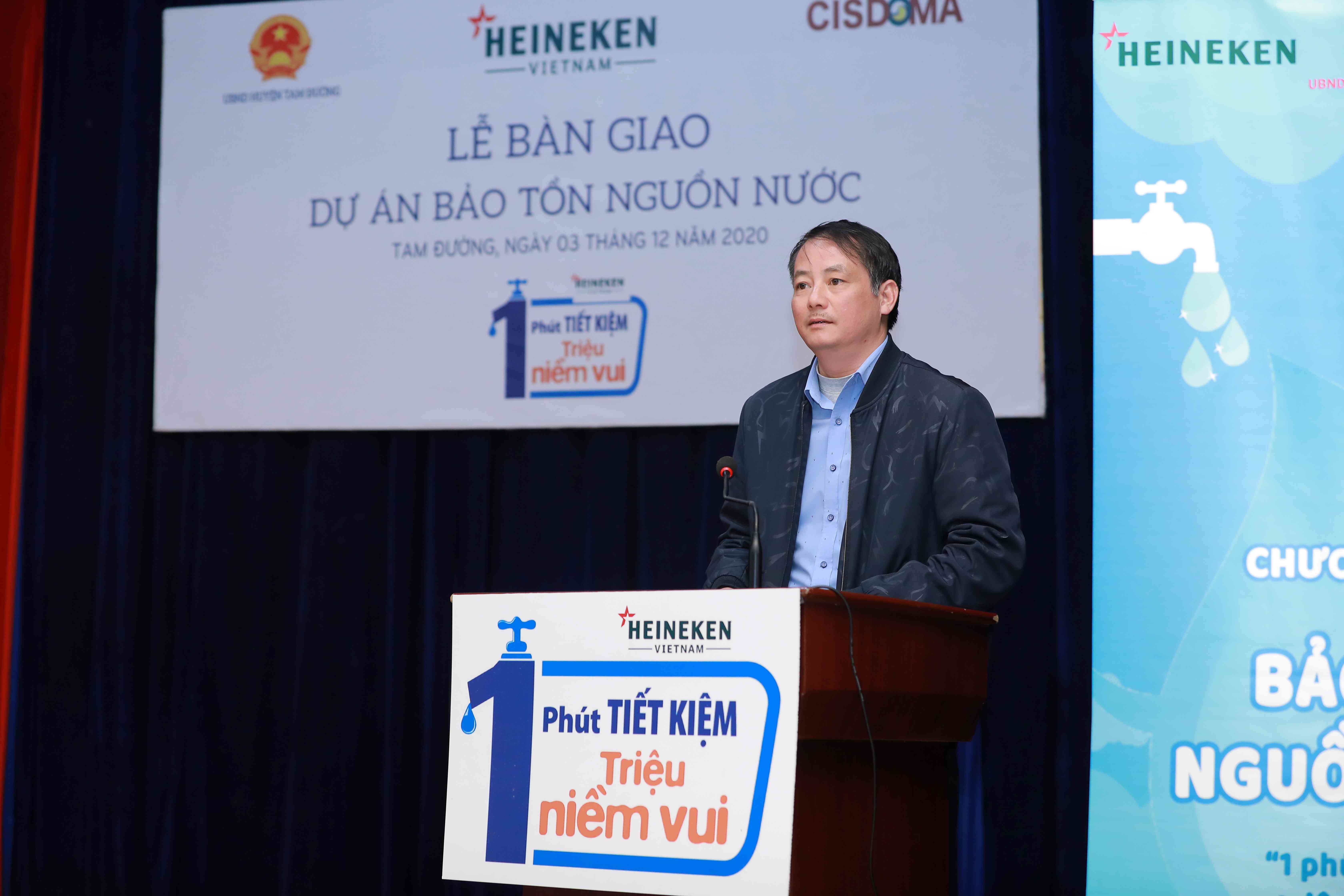 At the project handover ceremony on December 3, 2020, leaders of the People's Committee of Tam Duong district and two communes of Ho Thau and Binh Lu highly appreciated the meaning and results of the project, and at the same time pledged to maintain and promote The results achieved by the project, direct units, communities and businesses to well implement environmental protection and water resources protection activities.